Visit to Thecla Bodewes Shipyards and Waterloopbos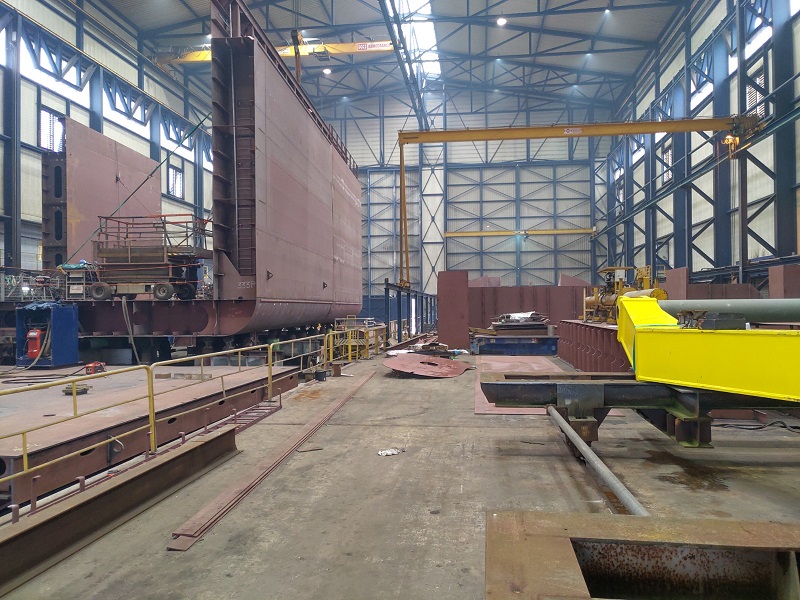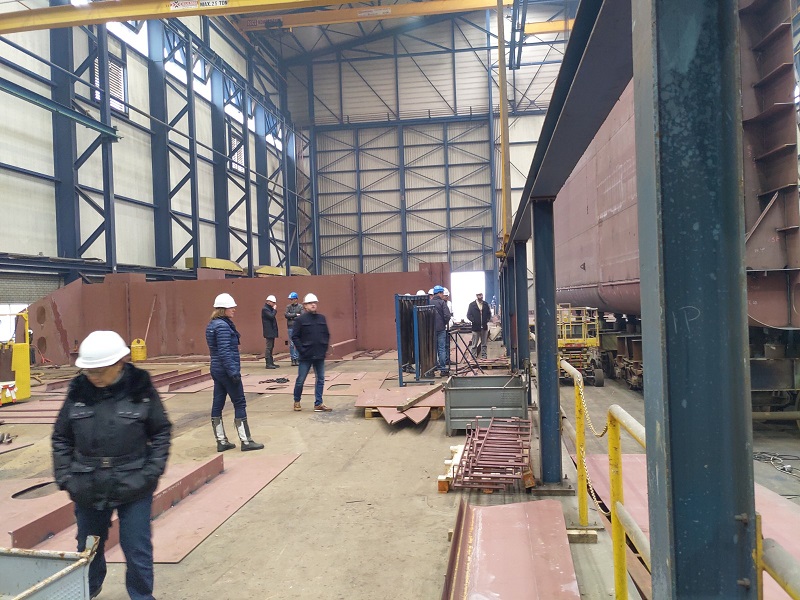 Because of the restrictions in the Netherlands due to COVID we changed our plans for a joined company Xmas celebration after working hours into a visit to one of clients nearby.
On December 15th we were welcomed at Thecla Bodewes Shipyards in Kampen. We were received by Emiel Mocking and one of his colleagues explaining to us the history of the company and location in Kampen. Well prepared we went on a tour along different projects in which Groot Ship Design is also involved. First we visited the production hall in which the sections for the Vertom 7000 project are being assembled and completed. It was very impressive to see how the logistics for the sections is arranged and how production proceeds with the assembly and welding together all the parts. Further we had a look at the 2nd TSHD build for 'de Hoop', nearing completion. This is a sister vessel, with some modifications, of the TSHD 'Anchorage' for which Groot Ship Design supplied the complete engineering package for construction. Finally we walked along the casco of the 'Vertom Joy', now being prepared to be finalized. Very nice to see projects in different stages of completion in which Groot Ship Design could express it's 'Co-Creation in Ship Design'.
We finalized our day with a lunch and a visit to the 'Havenroute' located in 'het Waterloopbos'. A large number of models of iconic harbours, waterways and water defence works lay hidden in the forest near Marknesse. The walking tour showed us models and representations of well known parts of the delta works and harbours from a time before large computer models and simulations were possible.