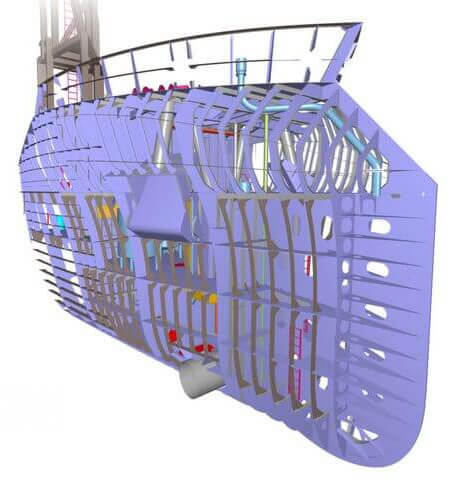 The engineering phase is perhaps the most challenging part of the entire project. Thanks to our extensive experience, Groot Ship Design is able to perform these engineering tasks optimally. The engineering phase can be divided into two parts: the Basic engineering phase and the Detail engineering phase.
Basic Engineering
Basic engineering involves creating the final design. The 3D engineering model, which is prepared in this phase, results in construction plans and arrangements. It is also possible to optimize the hull using CFD calculations. This optimized hull model is eventually tested in a towing tank, which is always a major step in the project. Together with additional calculations, system diagrams, and safety plans, this phase provides a solid foundation for successful building.
The experienced engineers of Groot Ship Design are used to working with different classification societies and different yard standards on a wide variety of projects and vessels.
Detail Engineering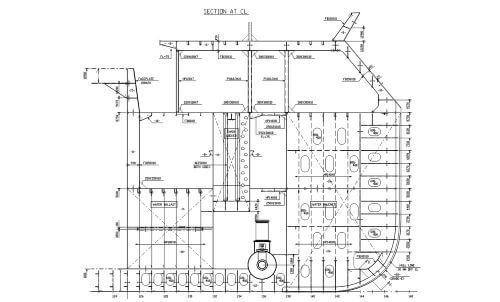 The last step before starting with steel cutting and building the vessel is detail engineering and providing production information. A complete, fully detailed package, including information on the shipyard's standards and cooperation between our engineers and the production yard, is greatly important. Knowing and trusting each other is the key to success.