LNG Conversion project 'Münsterland' reaches final stage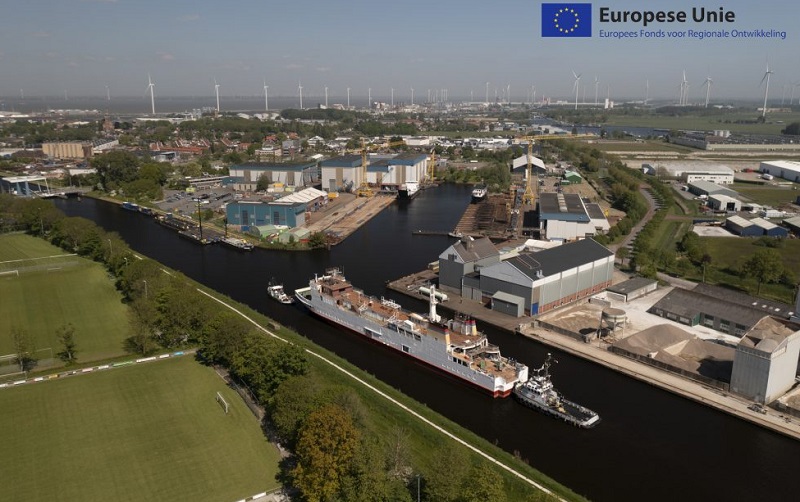 Today the passenger ship 'Münsterland' left the dock location of Royal Niestern Sander in Delfzijl. The ship will be completed in the coming period at the inner dike location of the Groningen shipyard. With this the final phase of the conversion project has started.
The AG Ems passenger ship arrived at Niestern Sander's dock location in early January. After the ship had been put dry in dock 1, the aft ship was removed and replaced by a newly built aft ship. This completely newly designed and built stern contains dual fuel engines, an LNG storage tank, propulsion system, all LNG installations, pipelines and other systems.