Launch Wilson Flex II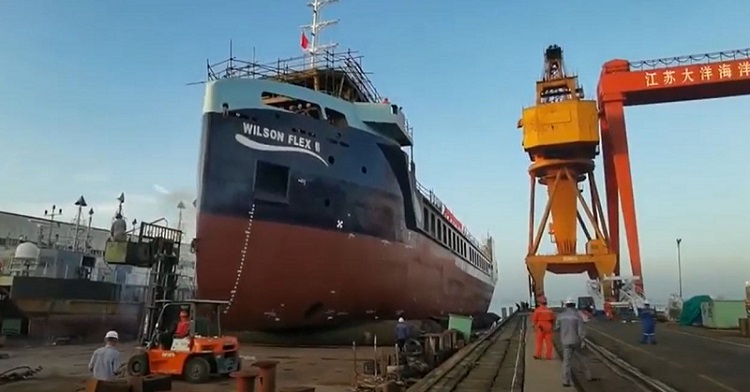 Last month the launching of the second vessel of the Hanse Eco series was celebrated. A great moment for everyone involved in this project, click here to see the vessel rolling down into the water smoothly.
The highly efficient Hanse Eco vessels, complying with stringent IMO tier III emission standards, will be an important part on the pathway to higher sustainability in European Short Sea Shipping.
Source: LinkedIn ARKON Shipping GmbH & Co. KG
Video: DYOE