'Hanse ECO' project update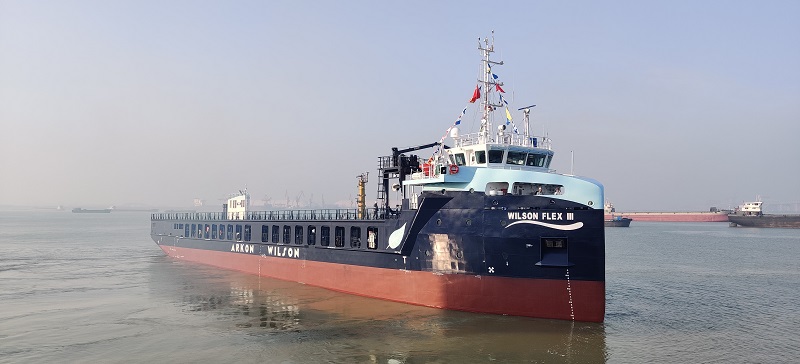 We are happy to report that Arkon Shipping took delivery of the fourth vessel build according the Hanse ECO design, mv 'Wilson Flex III' this week.
She is the fourth vessel in a row completed and delivered by Dayang Offshore Equipment Co. Ltd. in China.
Her sisters, Wilson Flex I, II and IV are already in operation in Europe.
The last vessel from the series, 'Wilson Flex V', completing the actual fleet is expected to be delivered soon from the same Shipyard.
Groot Ship Design congratulates the owner and charter party and wish the vessel and her crew safe sailing and operations.
Picture: ARKON Shipping GmbH & Co KG