Groot XL Vessel Configurator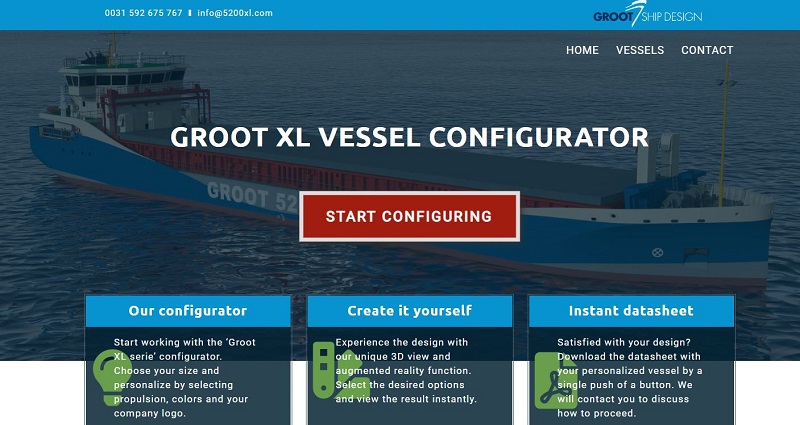 With the successful introduction of the first vessel build according the 'GROOT XL' concept, we are proud to introduce our 'GROOT XL series' by officially releasing the 'GROOT XL Vessel Configurator'.
The GROOT XL series contains 4 standard designs in the range of 5200 – 7300 DWT minibulker/MPV vessels. Choose your new vessel by using our brand new 'Vessel Configurator'.
Follow below link and start selecting the desired options. Start the process with the vessel size, select your colours and propulsion and finally personalize your vessel with your own funnel logo. Experience your vessel with our unique 3D presentation and additional augmented reality function. Augmented reality allows you to use your smartphone and walk around the Vessel
When you are satisfied with your new vessel, the datasheet can be downloaded with your own personalized view.
So, let's get started, visit our website https://www.5200XL.com or click here to start the configuration.