Canopee, work in progress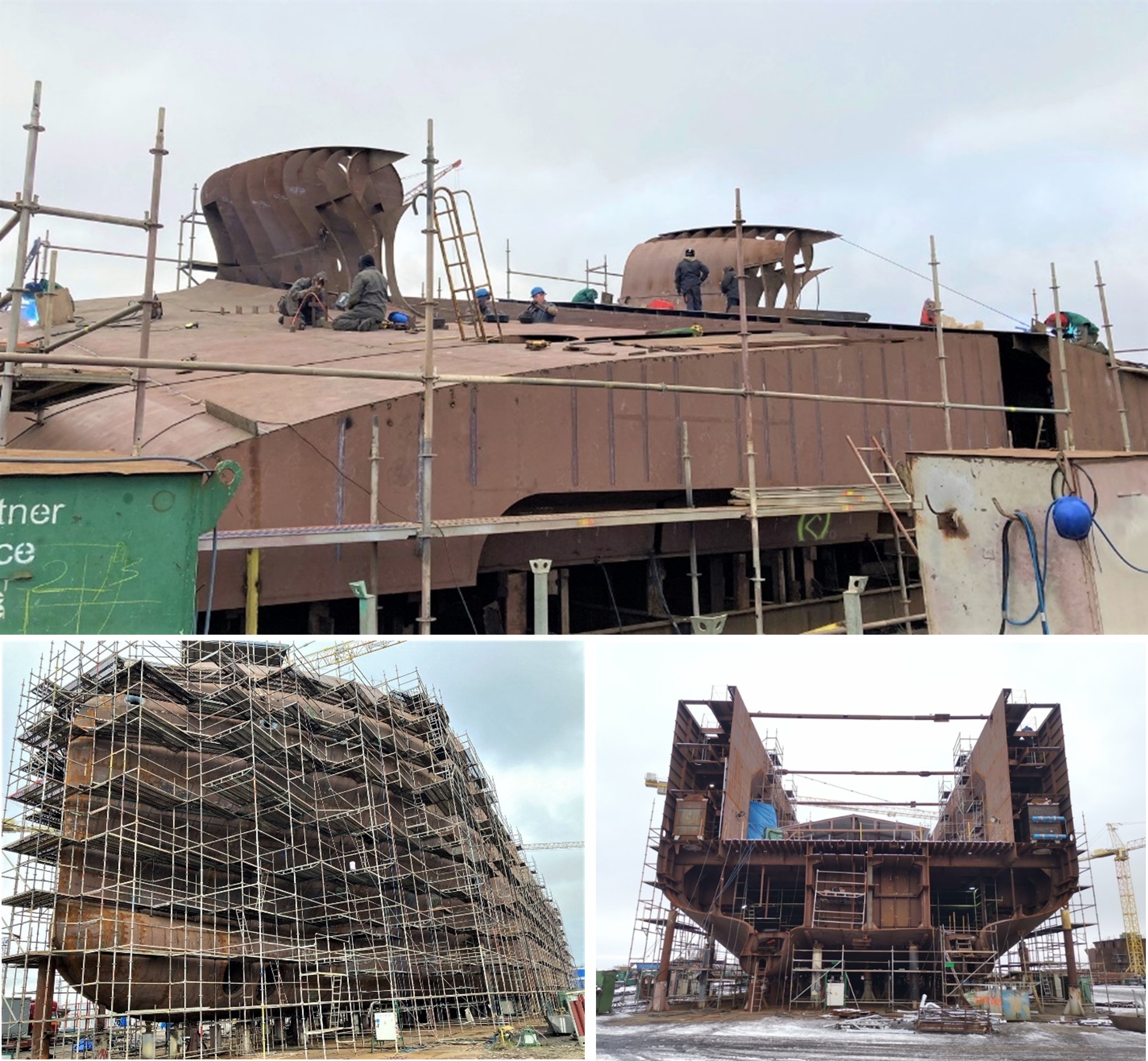 From our client, Neptune Maritime Projects, we received some pictures showing the work in progress on the shipyard in Poland.
At the moment still covered by dense scaffolding it is obvious that the vessel is about to reveal her looks and identity soon.
Canopée, is being build for her French owner JIFMAR GUYANE and will be operated by ALIZES. The vessel is arranged according a dedicated made design to transport rocket parts for ARIANEGROUP in a safe and efficient operation to the launching site.
Groot Ship Design supplied the naval architectural works and all engineering for steel construction and information for processing the plates and profiles.
The vessel will be equipped with 4 pcs Oceanwings® supplied by Ayro, resulting in a very efficient operating vessel traveling on a fixed route between Europe and South America.

The Canopée is a very nice example of 'Co-Creation in Ship Design', together with our clients and partners we do manage to bring new and innovating designs to live.
https://www.neptunemarine.com/
https://www.jifmar.net/
https://ayro.fr/